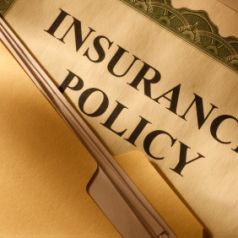 Your home is a place or safety and security, a refuge from the storms of life.  However when and if disaster does strike, you may need a little know-how to get through the process of filing an insurance claim and you will likely be surprised at the amount of time consumed with such a process.  Obviously, you will have as one of your key concerns the costs involved with the restoration of your home in regards to what your homeowner's insurance may cover.
While this process is one you can research on your own or with the help of an adjuster from your insurance company, you may find that turning to an additional public adjuster for aid in documenting your insurance claim to be very helpful. A public adjuster works independently from your insurance company and can evaluate your home and damage and coverage to determine the best means of reporting your loss.
Here are some steps to follow when hiring a public adjuster:
Only interview and hire an adjuster who is licensed and ask about their level of experience.
Make sure you speak directly to the adjuster who will be evaluating your loss each time you call regarding your property, to lessen the risks of misunderstandings.
Question the adjuster's experience and credentials and call past client referrals and ask for details. Your adjuster should be willing and able to supply you with this information easily.
Double check that the adjuster you are working with is local and will work with any contractors you want to hire, if necessary.  Ask if they will help you in calculating living expenses, if applicable, or just with damage estimation.
Educate yourself.  Since public adjusters work on contingency fees ranging from 5% to 15% of the insurance proceeds, it is wise to negotiate these fees and have them defined in a signed contract.
If you want to learn more, click here.