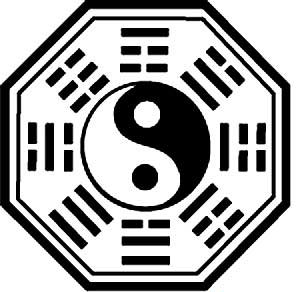 Selling a home can be quite challenging at times, causing sellers to question what they can do to make the sale occur more quickly. Service providers such as home stagers, organizers, and professional clutter eliminators can all offer assistance, but many sellers are also considering the art of feng shui, through consulting services or as a do-it-yourself technique. Feng shui offers some universal principles that can benefit in selling a home, whether you subscribe to tenants from the form or compass school, or prefer the eight mansion Bagua theory, so utilize the ones that work best in your home. The overall goal is to create "positive chi" or energy flow in each room of your home.
This quote from A Guide to Quality, Taste & Style, by Tim Gunn, can help you understand how something as seemingly insignificant as a closet can affect you and your potential buyer. "Closets are where we hide things: skeletons, forbidden loves, terrible birthday gifts we couldn't return. It is for this reason that deciding what to wear while staring into those murky depths can be not just daunting, but emotionally exhausting as well."  Using feng shui techniques, you can clear the clutter, along with the negative memories and energy, creating a home that will sell more easily.  On that note, let's move to 5 real tips that will give you positive emotional energy while readying your home for sale.
#1 Open the windows and doors. Let a breeze blow through your home to clear the negative energy and refresh you as you begin your work.
#2 Step outdoors onto your walkway, the entrance of your home. What do you see first when you walk into your home?  Clear any cobwebs and dust and make sure nothing is blocking the entrance. If you have to step over something, remove it.
#3 Add energy with greenery. Whether an indoor or outdoor plant, make sure your home feels vibrant through adding plant energy. You can do this through exterior landscaping, by adding fresh flowers to the entry, or with the addition of indoor plants.
#4 Add positive energy through art and movement through proper mirror placement. There are tons of books that can guide you through this step, however, remember that the goal is to reflect positivity and not overwhelm or create clutter in your home for sale.
#5 Clear the clutter. Cull what you don't need and create a "spa feel" throughout your home in all rooms. Counters should be free of objects and papers, furniture should be placed to allow for ease of movement. Any obstacles to interior door entrances should be moved.
While these tips may not offer a "cure all" to getting your home sold, they can definitely point you in the right direction. Stop by the library and get a few books on feng shui to increase your knowledge.  As you do, take care to notice your landscaping and apply some shine and good chi to your Home for Sale sign, too.