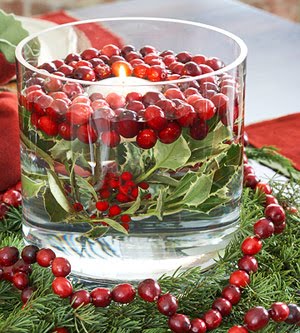 When planning a party in your home, whether for the holidays or any occasion, preparation is the key to success. How you prepare may be as simple as cleaning your home if your event is a potluck or as detailed as renting equipment, chairs, and tents and hiring a caterer if your bash is for a more formal celebration. With a little forethought, however, you can make any event a smashing success in your home.
The main goals in party planning are to keep your guests engaged, allow you as host to relax, and provide ample opportunity for enjoying food and drinks. Enjoyment will come to all who attend if the table is filled with goodies that celebrate the occasion. In the words of by J.R.R. Tolkien, author of the Lord of the Rings trilogy, "If more of us valued food and cheer and song above hoarded gold, it would be a merrier world."
Before preparing the food (or having it brought in), you must first determine a theme for the menu and at times, the party itself. Consider your guest list and take note to provide options for friends on restricted diets and for children, if invited, so that everyone can have a good time. If you will be doing your own food preparation, consider serving items that can be left at room temperature without spoiling and keep in mind that convenience items can be your friend. Nobody will know or question whether you bought bagged, pre-rinsed spinach or pre-shredded cabbage for your coleslaw, they will just be glad that you served it!
Take the time to set up several food stations throughout your entertaining area to give guests a reason to mingle with one another in your home. Placing all food or drinks (with the exception of a bar) in one area can cause congestion and make guests feel uncomfortable or worse yet have them avoid the food table, a definite deterrent to being merry! As a side note, plan on bite size treats from hors d'oeuvres to dessert if you are not having a sit-down dinner, as these foods are designed to be more easily carried and produce maximum mingling. Guests will shake hands, share business cards, talk animately, and hug more easily if they can carry their goodies with one hand.
Utilize candles or twinkle lights, soft music, and simple decor from nature such as garlands and fruits to create a casual ambiance for your party or shine it up by adding in touches of silver or gold. Choosing two or three accent colors will go a long way to creating a beautiful look for your home. Rather than purchasing generic tablecloths, consider a trip to the fabric store to create a themed look with fabric available by the yard.  Then stand back and survey your home.  You'll find that a few simple touches and some advance preparation have laid the groundwork for a great time.  Enjoy!