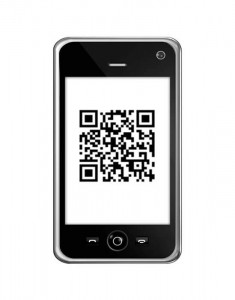 Have you noticed the odd bar code boxes showing up on real estate signage and flyers lately? Do you recognize them as QR codes? Are you shaking your head wondering what a QR code actually is and does? Do you have a smartphone?
A QR code is very similar to a UPC bar code that is used in pretty much every store, from where you buy your groceries to where you shop for clothes. It gives detailed product information. In a matter of seconds, using your smartphone, you can get all the information you desire on the item at no cost and with less hassle.
With a QR code, you can read about the product, including a home for sale, using your smart phone easily and fuss free. You can efficiently scan the "house for sale" flyer you found on your doorknob or the for sale sign of the home next door to your daughter and discover the details of the home without having to make a phone call. You can be directed to a real estate website that will show you more homes and other resources, too, if you desire.
As a real estate agent, I enjoy QR codes because they allow me to "show" you the house BEFORE we even talk. You can view pictures, videos, floorplans, community information and status – everything you want to know – instantly. I personally dislike having to wait for a call back when I want information, so I use QR codes to make sure you can find out what you need to know, when you want to know it!
So, please let me know what you think. I value your opinion and wanted to educate you on what and why those little fuzzy boxes exist. Do you love QR codes, too, or would you rather see my picture on a sign instead?  Maybe both?  🙂