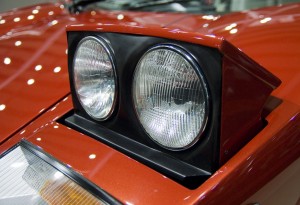 When listing your home for sale, you need to recognize what you are actually selling. In some ways, selling your home can be very similar to putting your car up for sale. You are selling a piece of your life, a subset of you, and in doing so, you must be prepared.
First and foremost, who will you have do the preparation and advertising?  Will you do it yourself or have someone you trust to represent you – someone who has experience?  Someone who knows your market best?
Secondly you should consider the type of home you have – is it more of a sedan-style or do you own a luxury home? Perhaps your home is uniquely architectural in style, a Lamborghini Countach so to speak, and would only appeal to a very select audience? If so, make sure your home receives the proper representation, rather than listing it yourself or through an unknown real estate agent.
Regardless, whether you are selling a favored vehicle or your much loved home, these five simple keys will help you to get the most out of your investment.
Key 1: Know the Market – Evaluate information on homes that are similar to your own in your same location. Pay attention to the year, condition, and upgrades of comparable homes, as you would a car. Instead of mileage, however, consider square footage. Use the classifieds or rather Craig's List to see "real" prices for quick sale homes. Make sure your pricing is in the ballpark before listing your home.
Key 2: Recognize Your Home's "Curb Appeal" – People make impressions quickly, with cars and with homes. Before you list your home, take care to do whatever "detailing" you can to spruce it up. You want your sellers to feel so "at home" that they won't want to leave, similar to the feeling of wanting to drive a new car off the lot. Maintenance records and warranties that apply to your home are great to show, if you have them. Keep in mind that a well-loved and maintained home is a much more attractive purchase than a neglected one.
Key 3: Showing Your Home – When you sell your home, people will also be catching a glimpse into your life. Buyers may be uneasy about their decision and answering their questions openly can smooth things over. If a potential buyer asks to have a home inspection (similar to having a mechanic review a car prior to purchase), recognize the validity of the request and ask to see the report once completed.
Key 4: Negotiate Until Everyone is Happy – Once the inspection or "test drive" has been completed, most buyers will accept the home "as is" or want to negotiate fees in exchange for the "fixes". As a seller, it is wise to consider all possibilities, perhaps the sale price could decrease to accommodate the needs, or perhaps a favorite contractor could make the changes quickly and easily. Make sure you reach an agreement with a buyer that is contingent on the sale closing before performing any repairs.
Key 5: Finalize the Sale – Rules governing the sale of motor vehicles AND the sale of homes vary from state to state and even county to county at times. Having a trusted real estate agent and escrow company to guide you through the legal jargon can be invaluable. The money from the sale and proper paperwork required with each sale can be overwhelming and you will come to rely heavily upon those guides.
Once your home is sold, remember to remove your belongings, as you would with your car, and don't forget to hand over the keys.