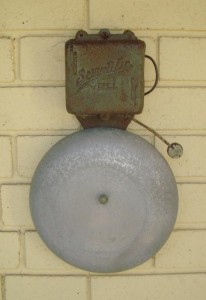 Wait – was that a school bell that just sounded?
If you live near a school, you may already be hearing the ringing of the bells as local schools gear up for students to arrive. While school may not be in session this week, those bells signal that it's time to prepare. Time to sharpen the pencils, search out the best in backpacks, and make some plans for the new year.
Students and parents know a brighter future follows preparation, and the same can be said when buying a home. Do you have the tools you need to know if your new home is the best you can afford?
Is there a school where you can learn how to buy a home?
I'm sure you could find them – the internet caters to all needs these days – however, your best choice is to do a little research and then choose to work with a real estate agent that KNOWS your area, someone like me. Knowing your neighborhood means being aware of similar property values, market trends, crime statistics, and the local schools. When you trust your agent to help you in determining home pricing and neighborhood values, you'll find the home buying and selling process much easier. Real estate can be tricky and you'll be ahead of the pack if you rely on your agent to share their knowledge of the town you are exploring.
If you want to do your own research on any area, here are some resources for you to consider.
In particular when evaluating a neighborhood, consider the school district and the individual school. School statistics change year to year, but general trends can be determined.  If you have a family you'll of course have different needs regarding schools than someone who is retired, however the tone of the school often matches the neighborhood and community values, so it's wise to take a look. The amount a school district or individual school spends per child, the teacher turn-over rate, and parent satisfaction ratings can all provide you with information, along with traditional API scores.  Schools can have an affect on the long-term sales of a home and your happiness with your community at large.