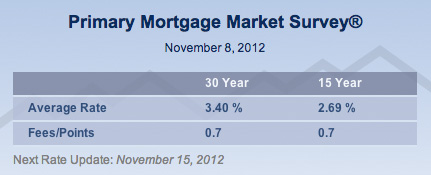 Buying a home starts with determining how much house you can afford. While it's important to be careful of buying more house than you can afford, changes in the mortgage industry make doing that nearly impossible these days.
Recent restrictions on debt to income ratios, required documentation, and loan to value amounts have established industry standards that aid in preventing homeowners from buying more home than is affordable. While restrictive, these requirements can put your mind at ease as a homeowner, knowing that you are not in over your head in the purchase of your home.
With that in mind, the key in home buying is to buy as much home as you can afford! Interest rates are at their lowest in decades and home values are still in question in many areas, allowing you to enter low on both counts and possibly purchase your home for much less of a monthly payment than you would normally expect. As values begin to return, interest rates may start to increase, too, allowing you less home for the same monthly amount.
According to West Coast-based Mortgage Banker Ken Starks, "At this point in the market cycle, interest rates are as low as they EVER have been, and real estate values appear to have fallen all they will fall in many markets across the country." Starks added, "These two factors alone combine to create the buying opportunity of a lifetime with the possibility of excellent long term real estate gains and long term low payments."
As a potential home buyer researching loan products, there really are not many options commonly chosen these days. Most home buyers choose a fixed rate 30 or 15 year mortgage. This week's average rates for both fixed rates are under 3.5%, according to the Freddie Mac Primary Mortgage Market Survey®.  Specialty products and adjustable rate mortgages are still offered at times, but generally only to individuals with high net worth and disposable income (who really don't need the loan).
Many new home buyers turn to FHA loans as they allow more flexibility on down payments, credit scores, and debt to income ratios. While FHA loans may initially seem to have more fees, a good mortgage company will work with you and often absorb that cost to get you the right loan, so don't be afraid to compare rates when buying your home.
If you are considering buying a home, consider the additional guides below when determining your price point and work with an agent who knows your area, to find you the best home that delivers value, in your budget and in the best location.
Stay within the income guidelines, having only 30% of your income being related to housing costs (including HOA fees if applicable).
Keep your TOTAL debt under 40%.
Read the fine print. If you are withdrawing from a savings plan (such as a 401K or IRA) for your down payment, be aware of any penalties or restrictions before you count on the money and plan accordingly.
Plan on something going wrong and maintain some savings. Many new homeowners find themselves challenged when disaster strikes. Whether the trouble results from a natural disaster or one that's man-made, reserving at least 3 months of expenses in a savings account, will help you to weather the storms of life, and enjoy your home long-term.